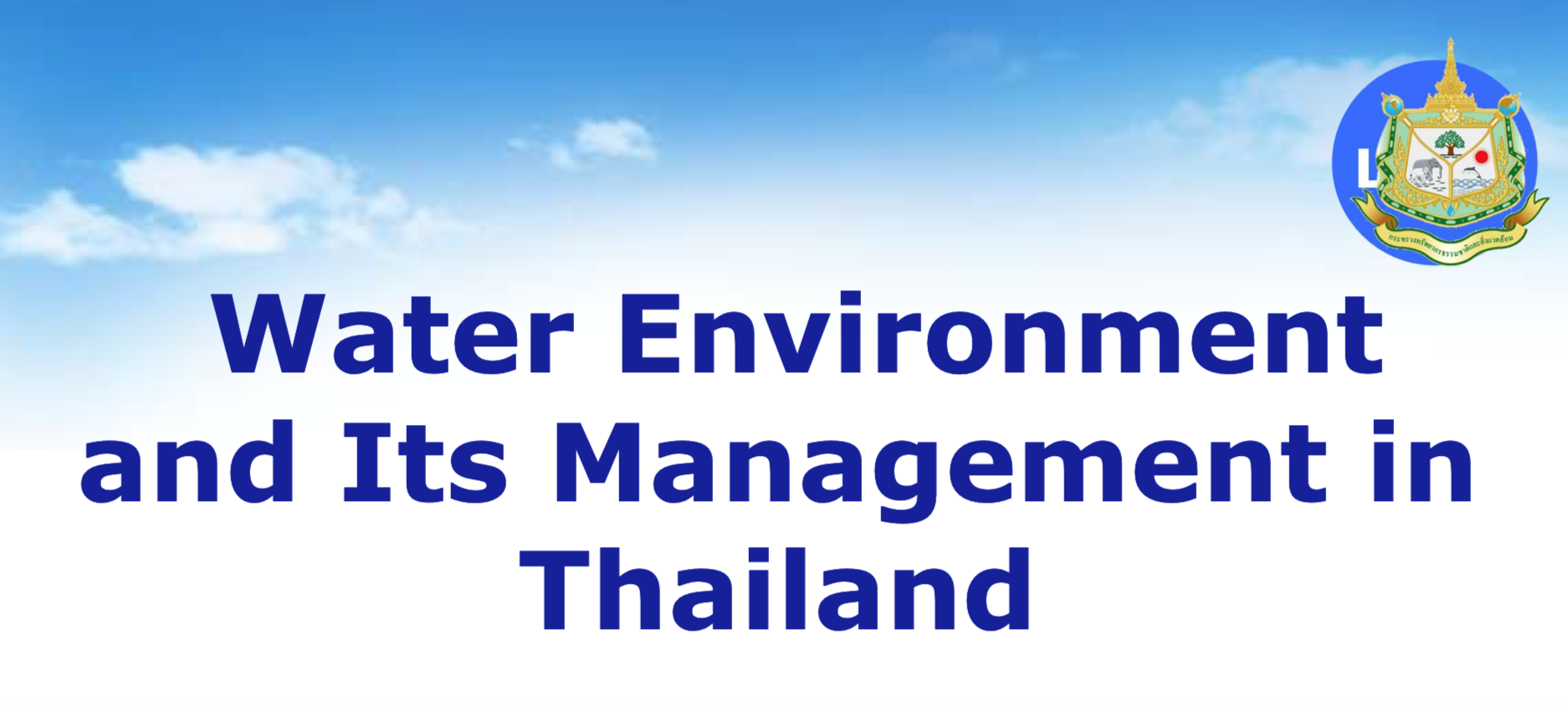 Powerpoint overview of water pollution situation, management, and policy in Thailand as of 2012.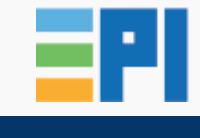 Source: Environmental Performance Index A scoring of 180 countries on 24 performance indicators across ten issue categories covering environmental health and ecosystem vitality.
A four day program that examines the specific water and wastewater challenges facing Nigeria and offers a detailed insight into appropriate technological solutions.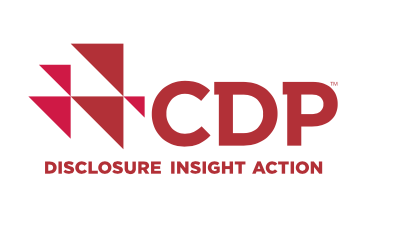 Source: CDP CDP's work with water security motivates companies to disclose and reduce their environmental impacts by using the power of investors and customers.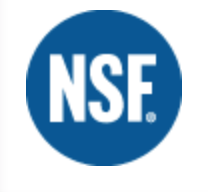 Collection of standards surrounding wastewater treatment systems.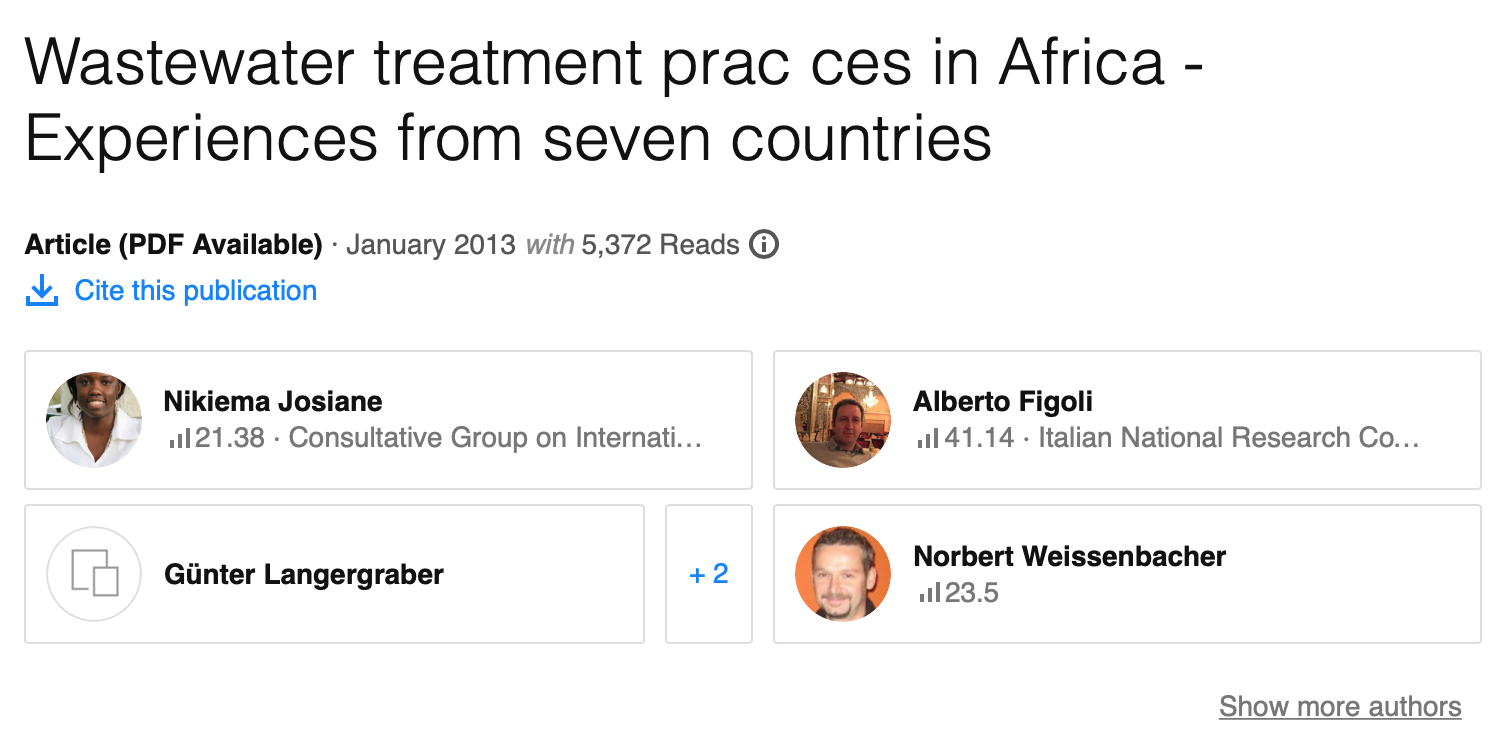 This paper presents the treatment plants existing in Africa; it discusses the types of processes applied, the required treatment performance per country and the main challenges hindering their performance as well as the reuse of the treated wastewater.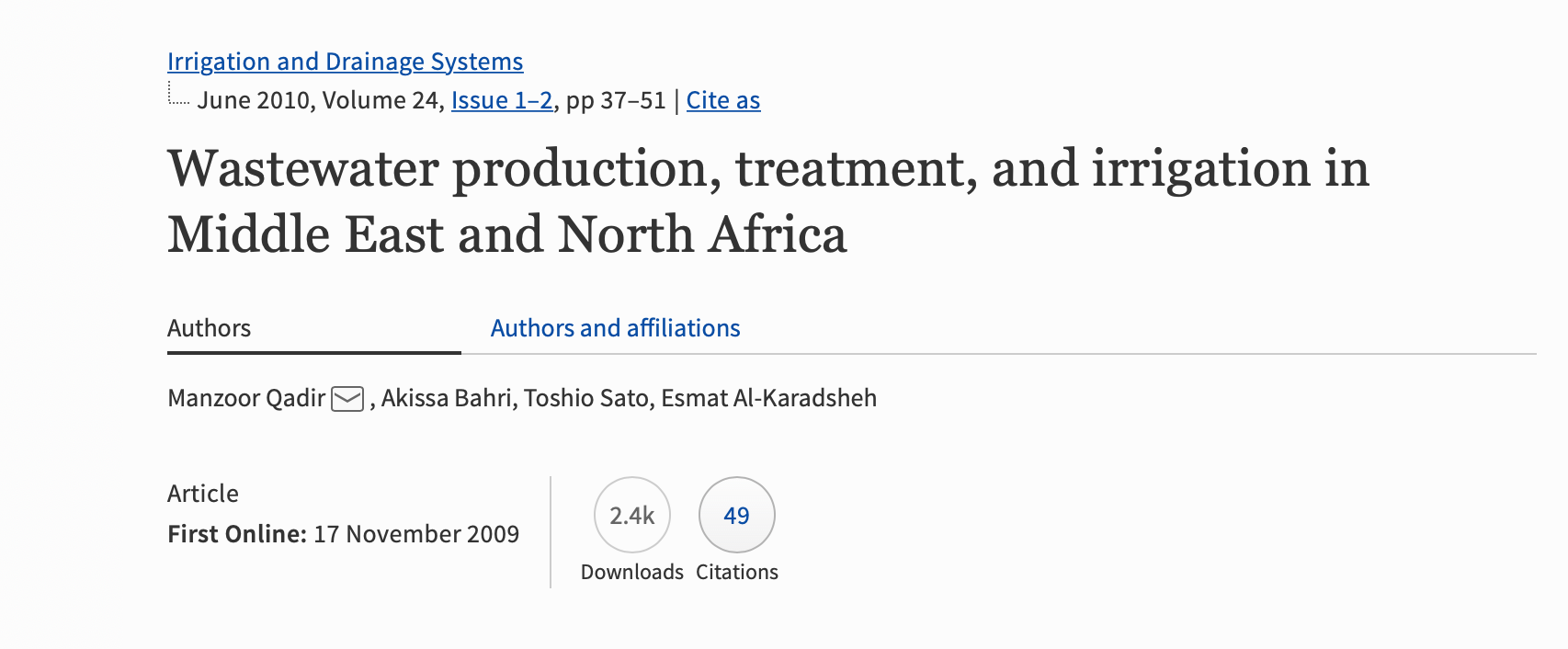 Article the the water situation in MENA.
Powerpoint overview of wastewater management in the Philippines, current 2015.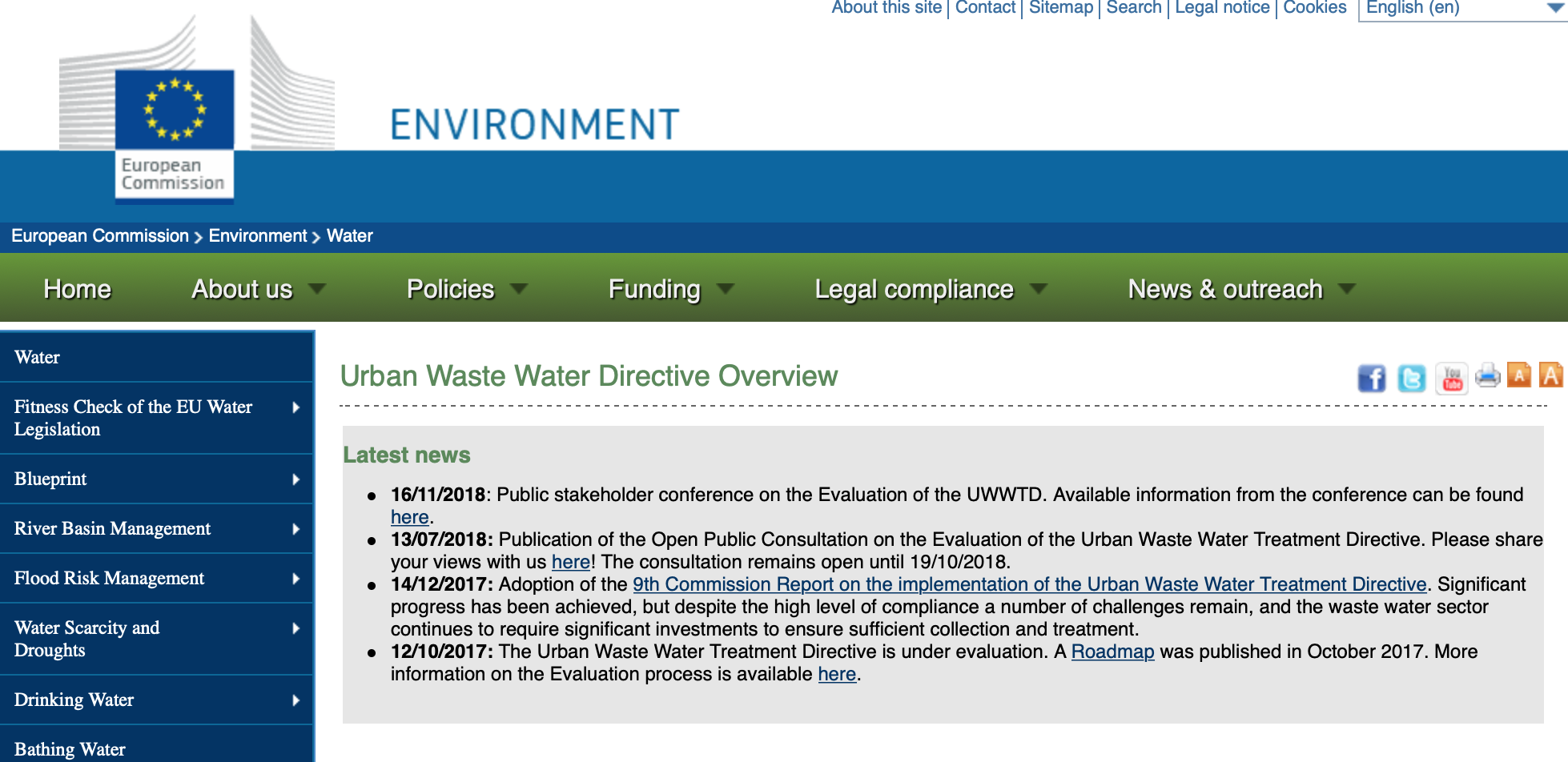 Source: European Commission Report that outlines the 1991 Council Directive of the European Commission concerning urban waste-water treatment.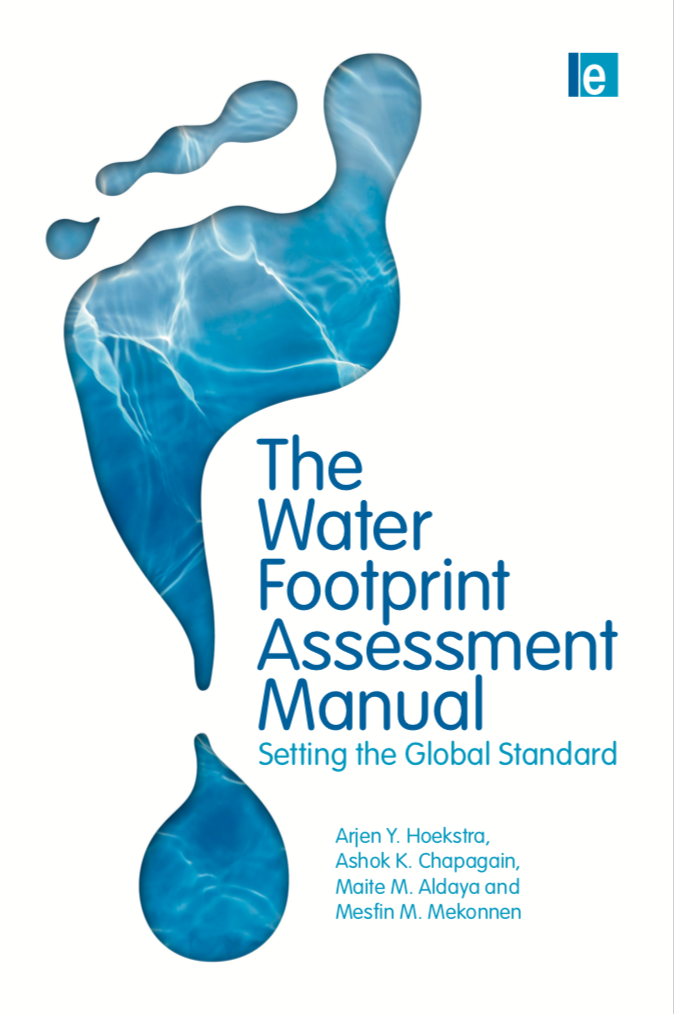 Source: Water Footprint Network This book contains the global standard for 'water footprint assessment' as developed and maintained by the Water Footprint Network (WFN).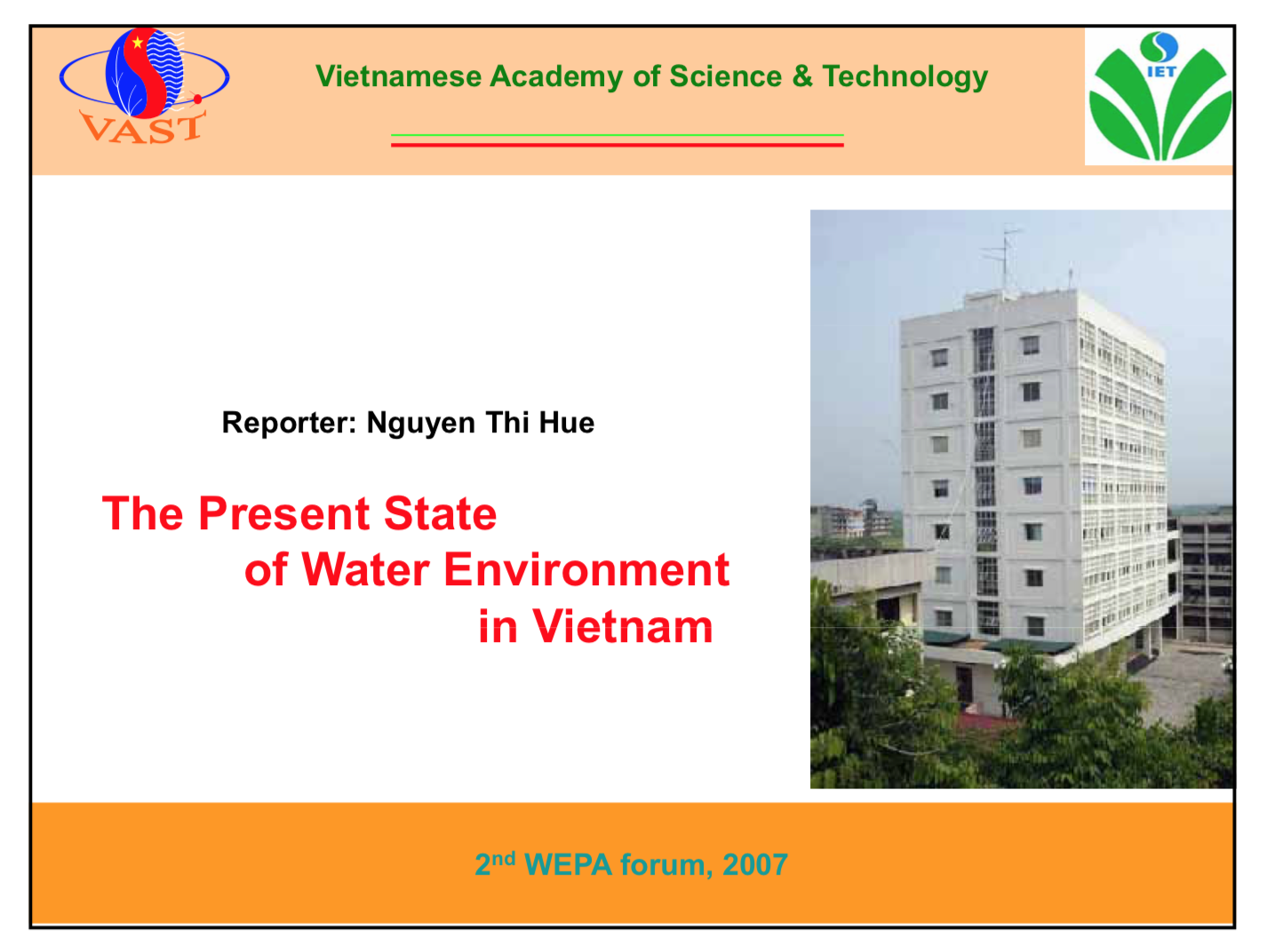 Powerpoint containing surface and groundwater quality and recent activities of the Water Environmental Protection in Institute of Environmental Technology as of 2007.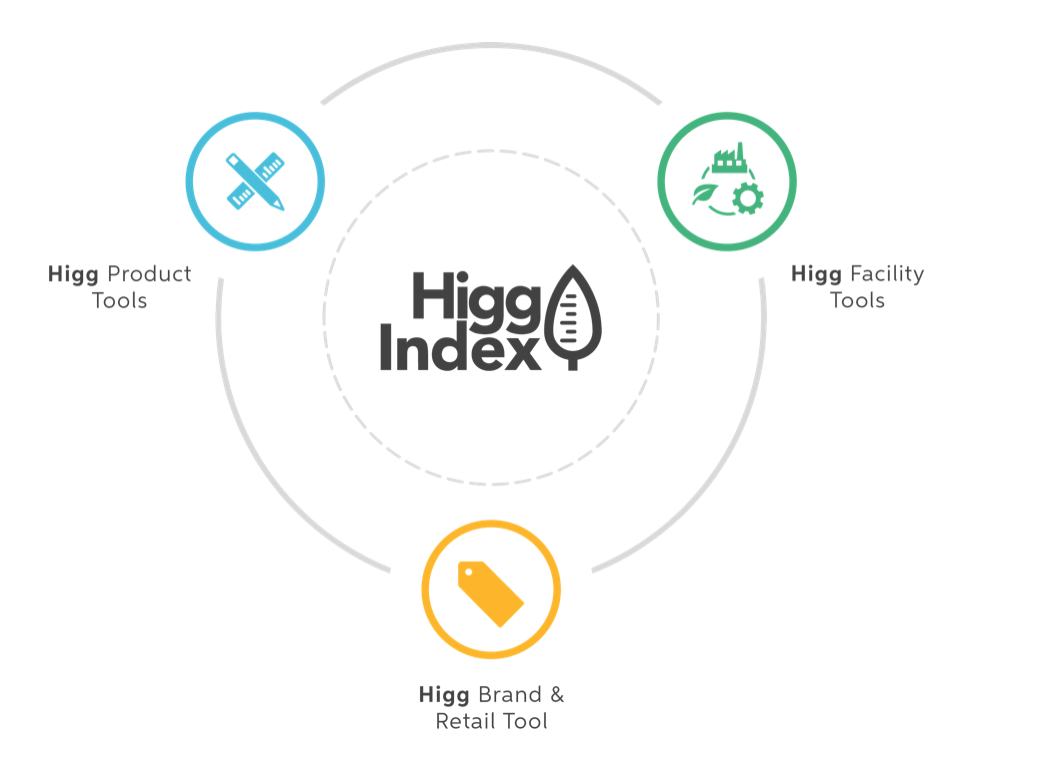 A suite of tools that enables brands, retailers, and facilities of all sizes — at every stage in their sustainability journey — to accurately measure and score a company or product's sustainability performance.