The database below will show you options for how to take action on wastewater treatment.
CLICK HERE to learn how to use the toolbox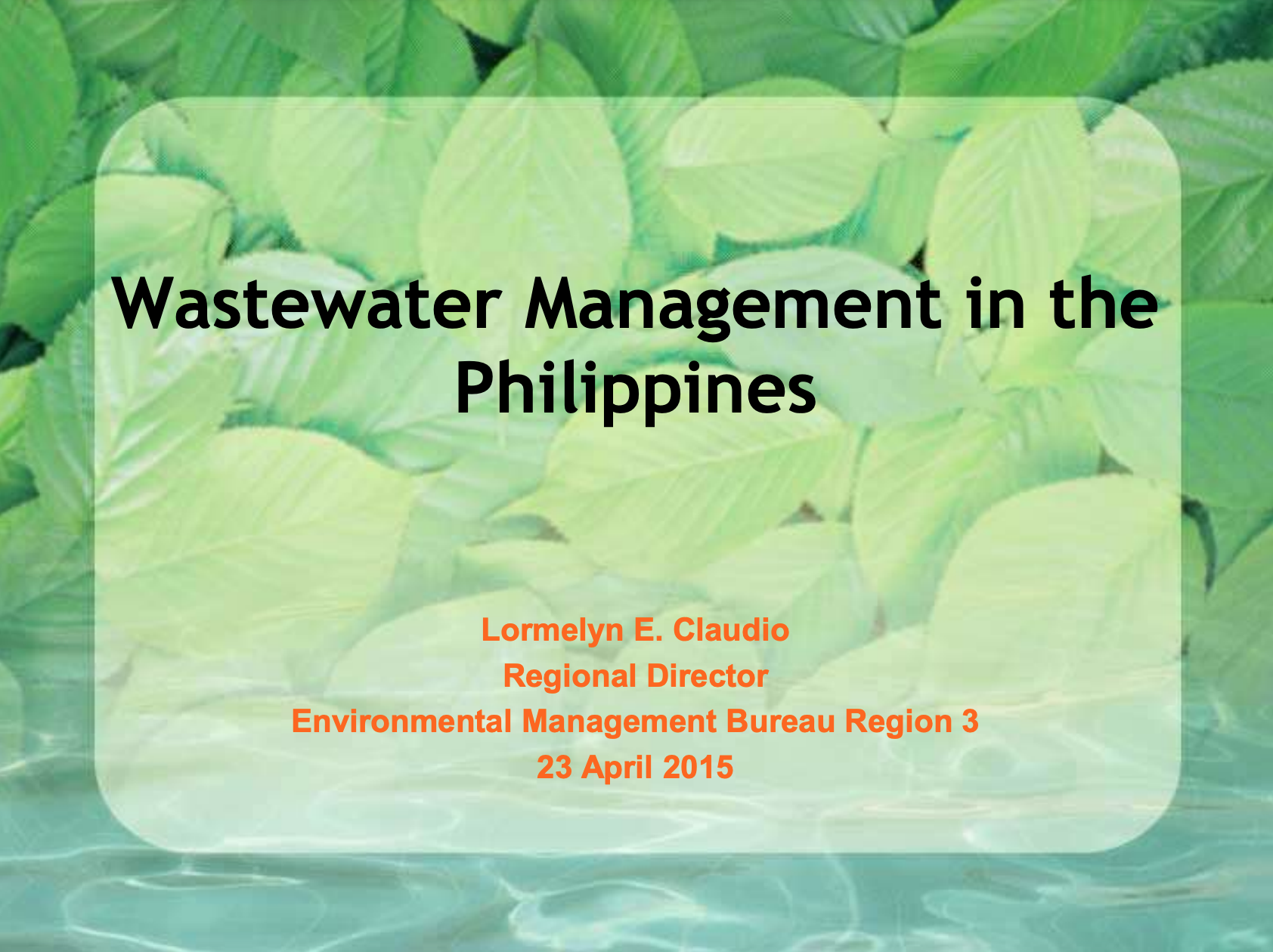 This is a PowerPoint from 2015 that overviews wastewater management in the Philippines.  SOURCE: Environmental Management Bureau Region 3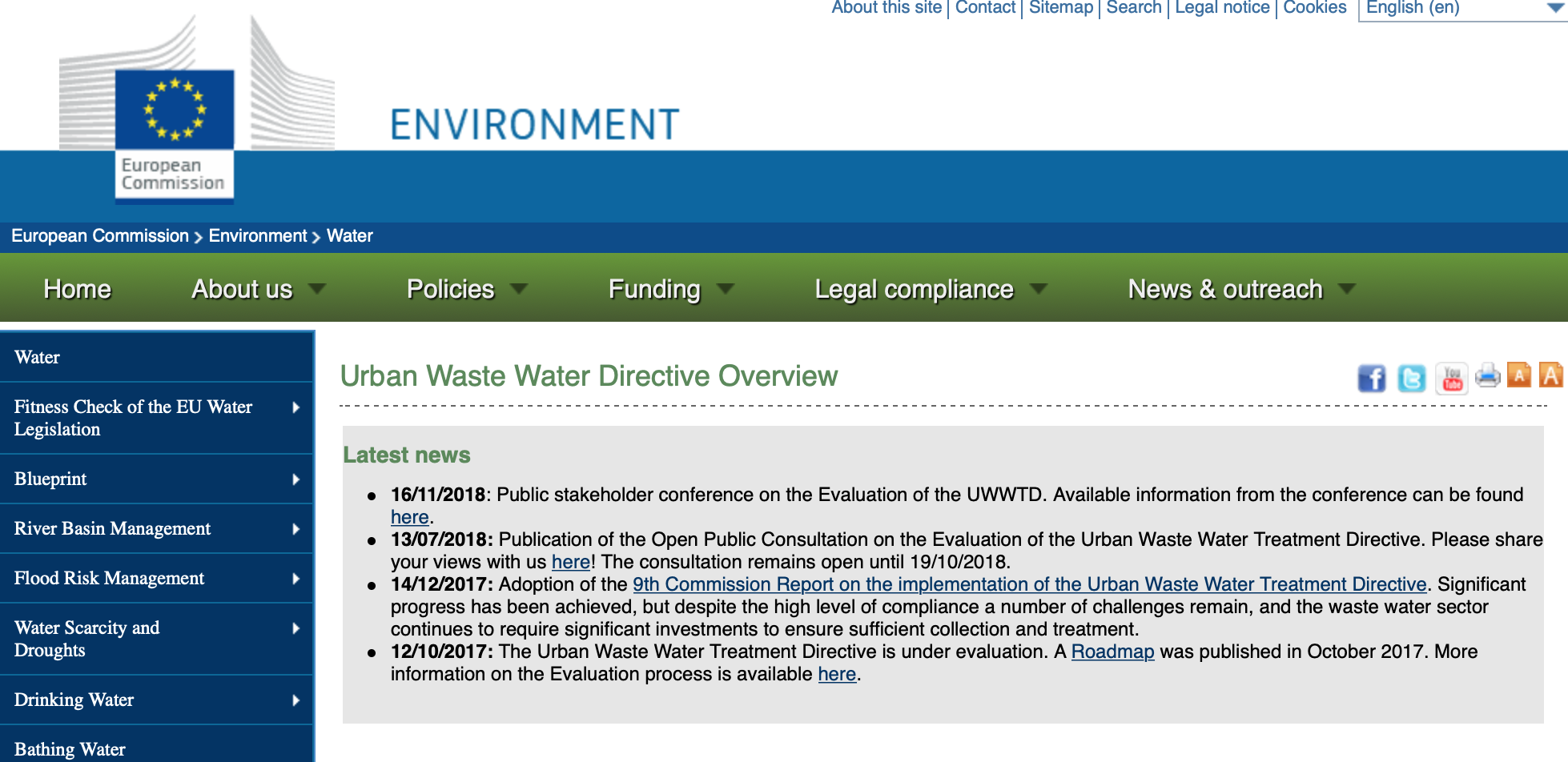 This is a report that outlines the 1991 Council Directive of the European Commission concerning urban waste-water treatment.  SOURCE: European Commission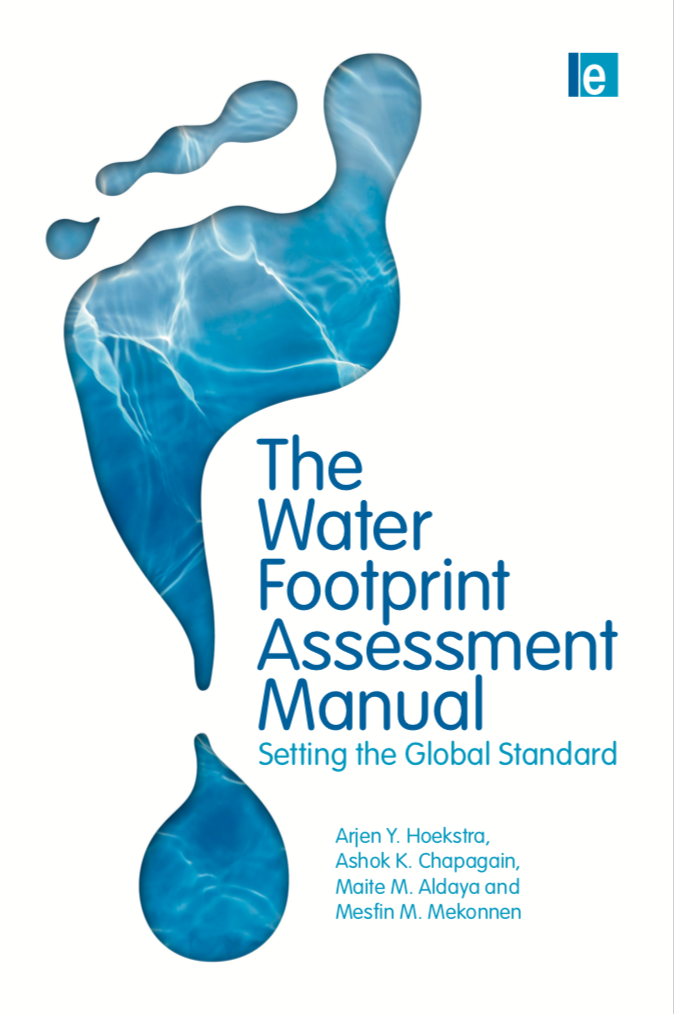 This is a book from 2011 that contains the global standard for 'water footprint assessment' as developed and maintained by the Water Footprint Network (WFN). It covers a comprehensive set of definitions and methods for water footprint accounting. It shows how water footprints are calculated for individual processes and products,as well as for consumers, nations, […]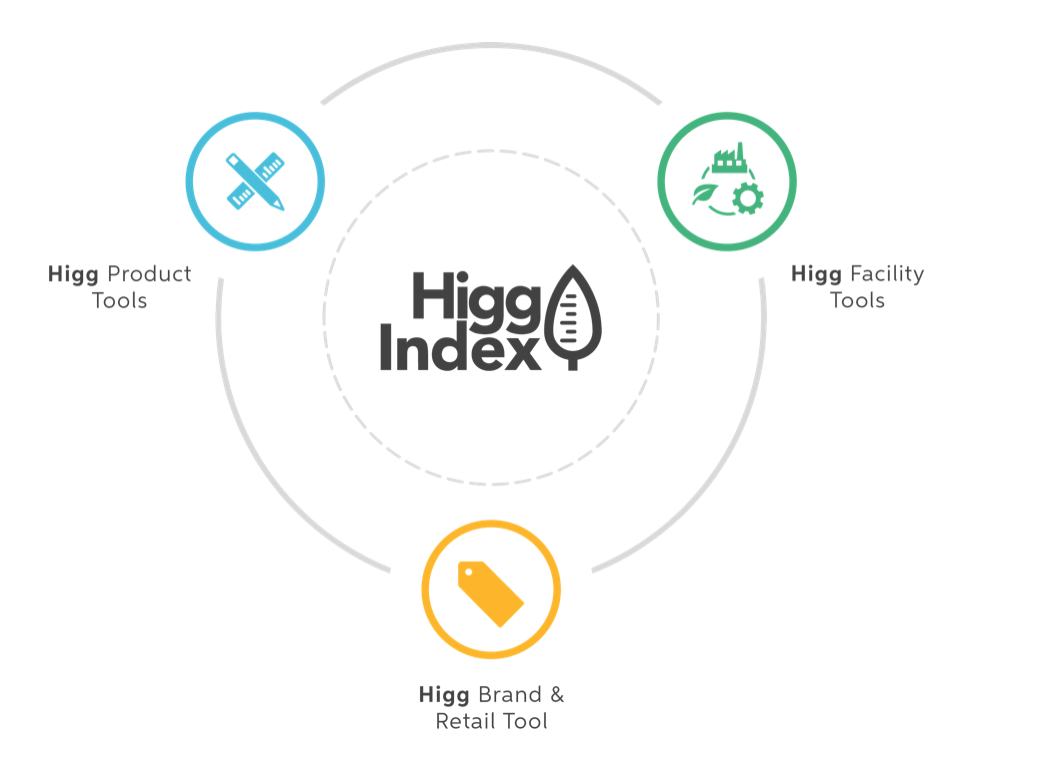 This is a website for The Higg Index, which is a suite of tools that enables brands, retailers, and facilities of all sizes — at every stage in their sustainability journey — to accurately measure and score a company or product's sustainability performance. SOURCE: Sustainable Apparel Coalition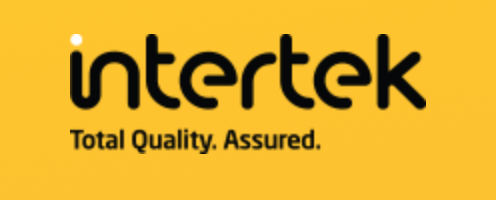 This is a website for the company Intertek that provides innovative and bespoke Assurance, Testing, Inspection, and Certification services to customers worldwide. SOURCE: Intertek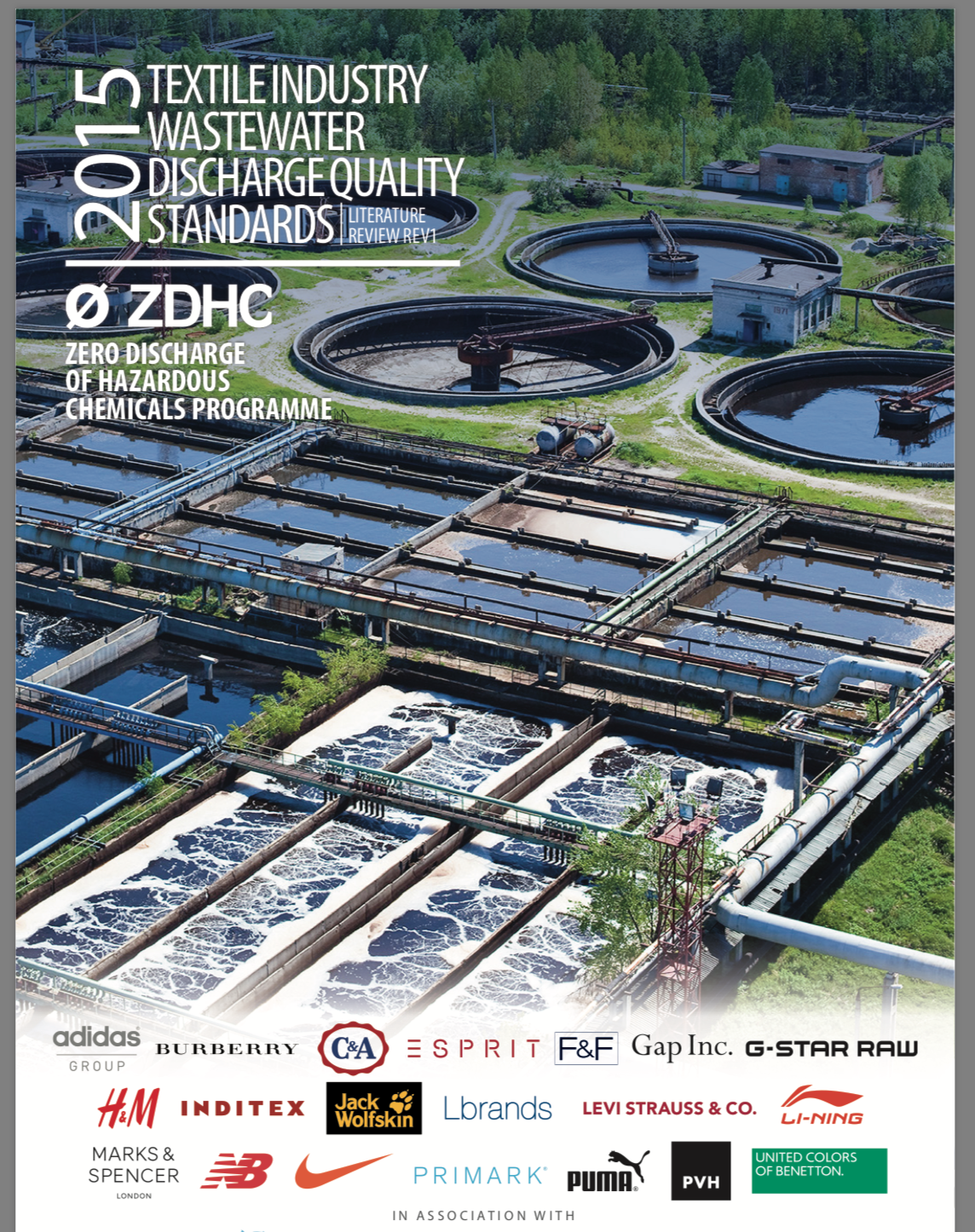 This is a document by the ZDHC (Zero Discharge of Hazardous Chemicals) written in 2015 that contains a literature review of the textile industry wastewater discharge quality standards. The ZDHC (Zero Discharge of Hazardous Chemicals) is a group of apparel and footwear brands and retailers working together to lead the industry towards zero discharge of […]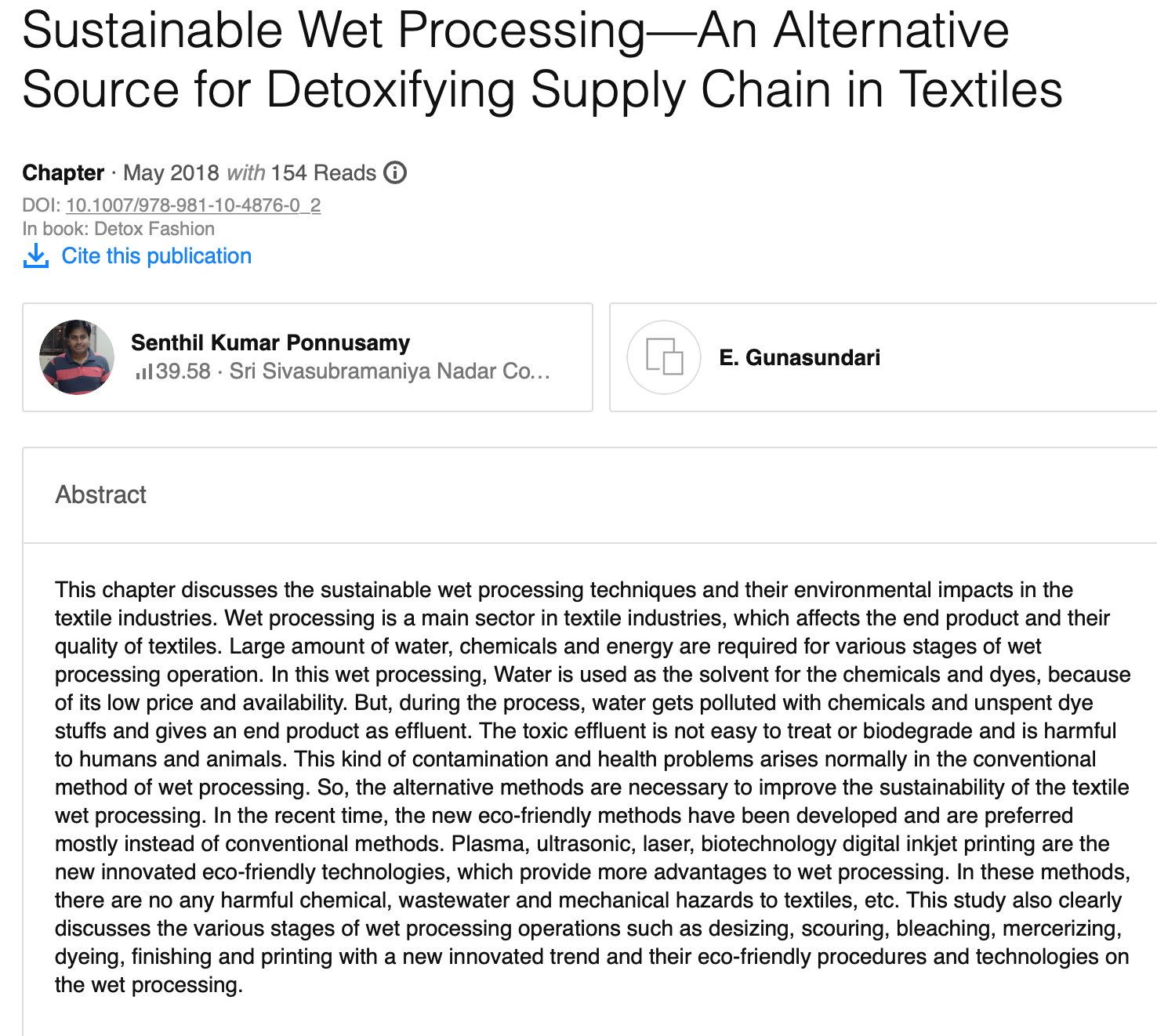 This is a chapter in the book "Detox Fashion" written in 2018. This chapter discusses sustainable wet processing techniques and their environmental impacts in the textile industries. SOURCE: ResearchGate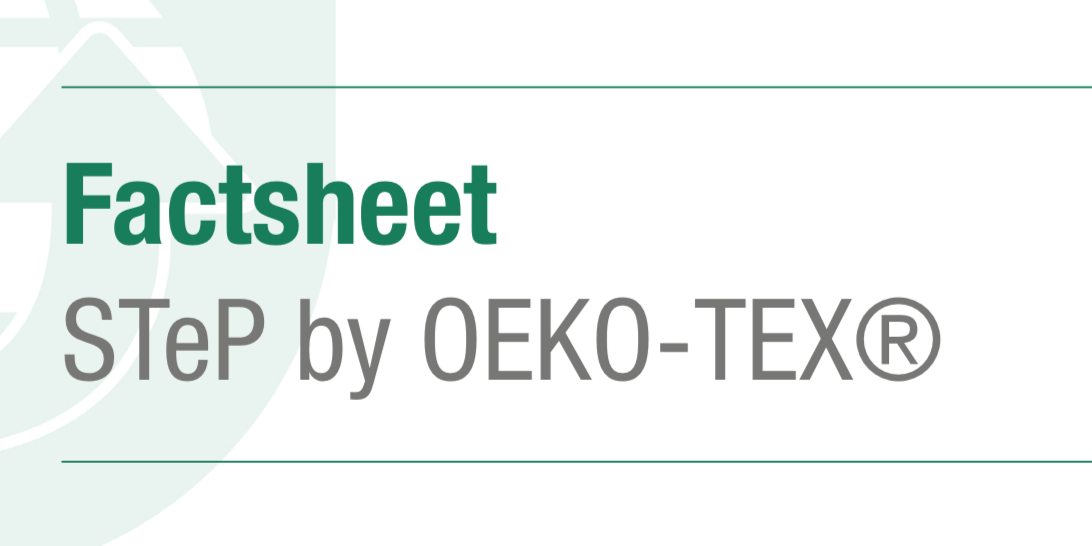 This is a document that explains the STeP Program. STeP stands for Sustainable Textile Production and is a certification system for environmentally friendly and socially responsible production facilities along the textile chain. SOURCE: OEKO-TEX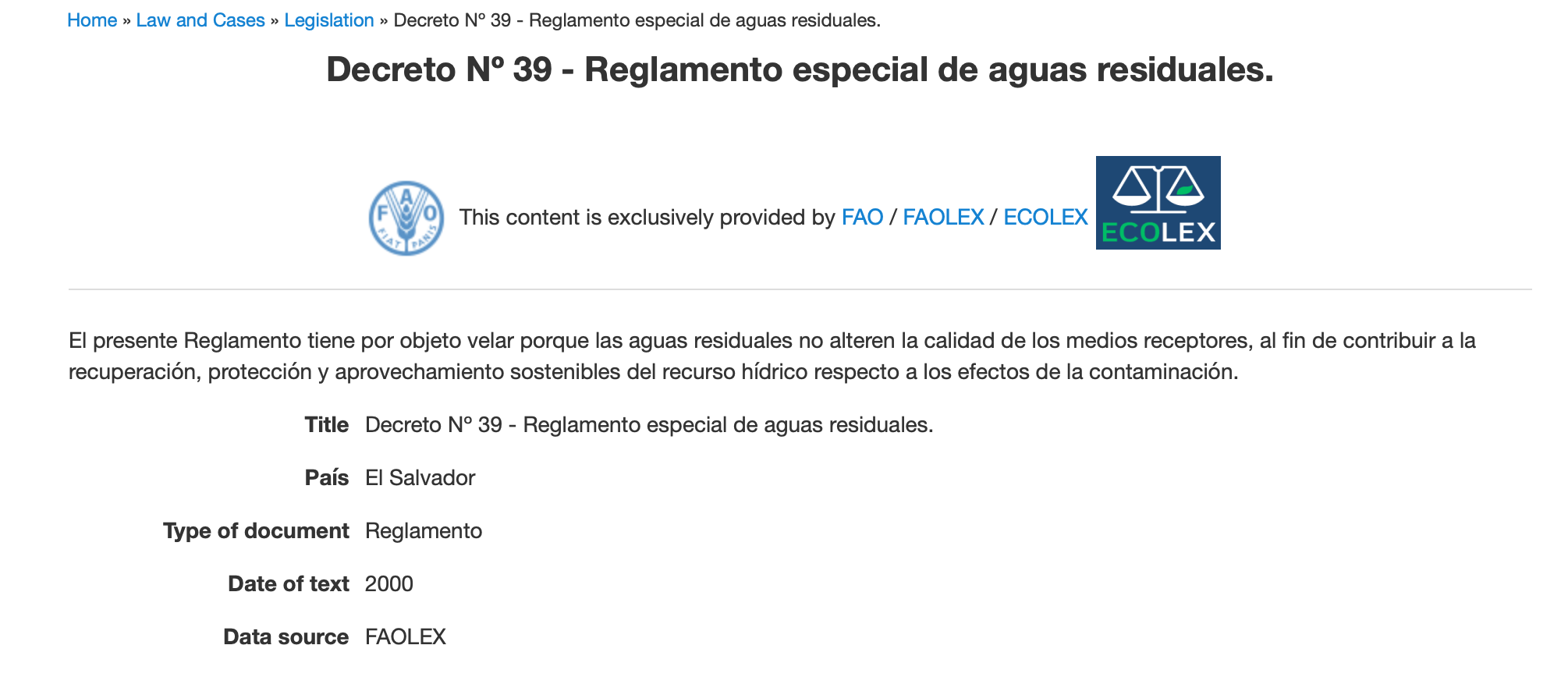 This is a document in Spanish that outlines the terms of the 2000 Salvadorian special regulation on wastewater. SOURCE: EcoLex

This is a document from 1997 created by the Republic of South Africa that outlines the rights of access to basic water supply and basic sanitation and sets the national standards, norms, tariffs. SOURCE: UNESCO

This is a news article that discusses the growth of the global smart water grid market. SOURCE: PR. Newswire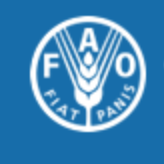 This is a document in Spanish that outlines the terms of the 1987 Salvadorian regulation on water quality. SOURCE: Food and Agricultural Organization of the United Nations
Programs, trainings, and other sessions around wastewater.